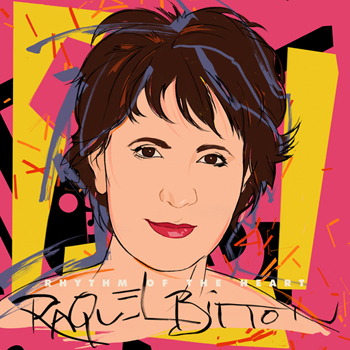 Havana meets Paris - imagine the sensuality and passion of this melding of two romantic worlds!
Knowing well that Cuban music traces it roots equally from Europe and Africa and born in Marrakech, immersed in French culture all my life – Havana felt like home.
Realities begin as silent dreams that completely consume your soul. The dream becomes a heartbeat, the tempo of the songs picks up, and the rhythm builds inexorably. The Bandoneon, strings and horns blend with my voice and that Rhythm, that pulsating rhythm! and we're off! I dance, I cry, I hope, I touch, I love. I feel the lovers' joys and sorrows, their longing.
(Read more about the making of Rhythm of the Heart., available April 16, 2013)
Boleros
Romance intertwined with passion - this is the Bolero, a true expression of my heart. (more)
Paris Blues
"Paris Blues" is the musical story of a beautiful city in a time of war and liberation. (more)
Raquel Bitton Sings Edith Piaf
This is the Golden Album, celebrating Edith Piaf and her songs. (more)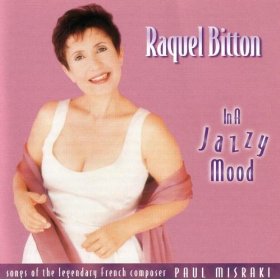 In A Jazzy Mood
Songs of legendary French composer Paul Misraki, latin jazz tunes, sultry jazz ballads, and swing numbers in french and english (more).
Changes
This album represents the fulfillment of my special dream, to present a bridge linking American Country music and French music. (more)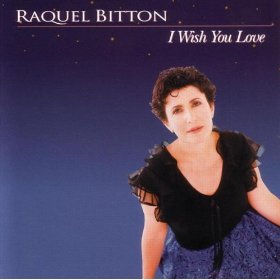 I Wish You Love
A tribute to French composers Jean Lenoir, Charles Trenet, Jacques Brel, Michel Legrand, Georges Moustaki, and Jacques Prevert. (more)

Piaf - Her Story...Her Songs
Documentary and stage performance telling the story of Edith Piaf in English and French (more)